*This post may contain affiliate links. As an Amazon Associate we earn from qualifying purchases.
ATP Requirements And Pilot Training
If you have an adventurous soul and want to become a pilot to fly around the world, you may have to jump through a few hurdles to first obtain your training and meet other transportation security requirements.
Due to the high level of responsibility it takes to fly an aircraft full of passengers, pilots also need to learn to communicate effectively in stressful situations and react accordingly during unsafe or challenging weather conditions.
Learn about the ATP requirements that you'll need to become an airline pilot and everything else you'll need to complete to learn how to fly:
Are Pilots In Demand?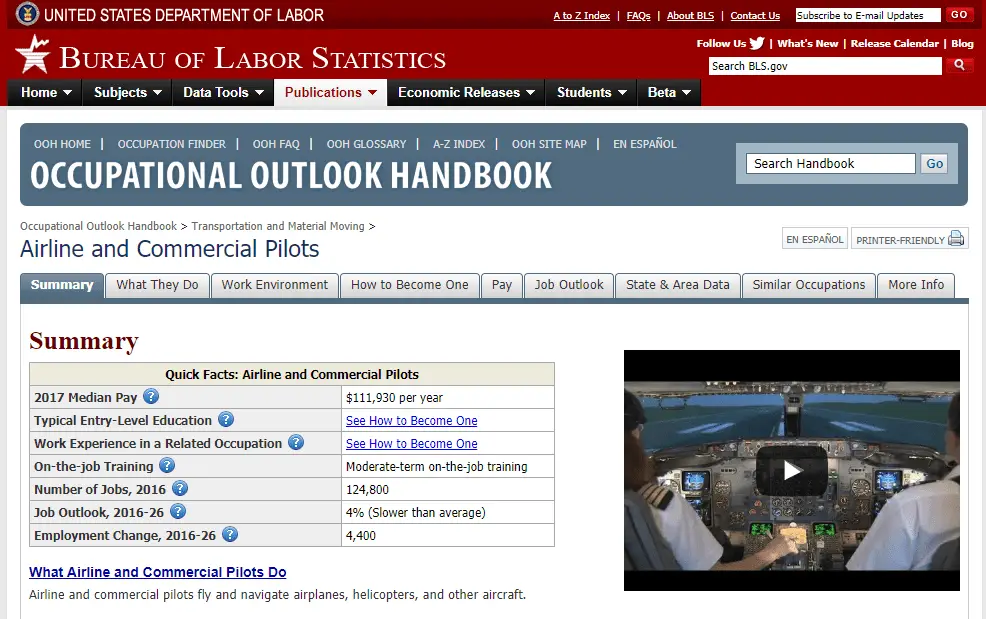 With lucrative career opportunities in the field of aviation growing, a number of highly qualified pilots are needed to fly passengers or work for a major airline. Many pilots in the field currently are expected to retire over the next ten years, which means new pilots will be needed soon to replace those who've left the workforce.
The United States Bureau of Labor Statistics reported in 2017 that 4,400 jobs might be available by the year 2026 with the median pay for airline and commercial pilots at $111,930 each year.
If you choose this profession, you must enjoy travel. These pilots often have work schedules that vary drastically, sometimes including overnight layovers for many airline pilots expected.
How To Become A Pilot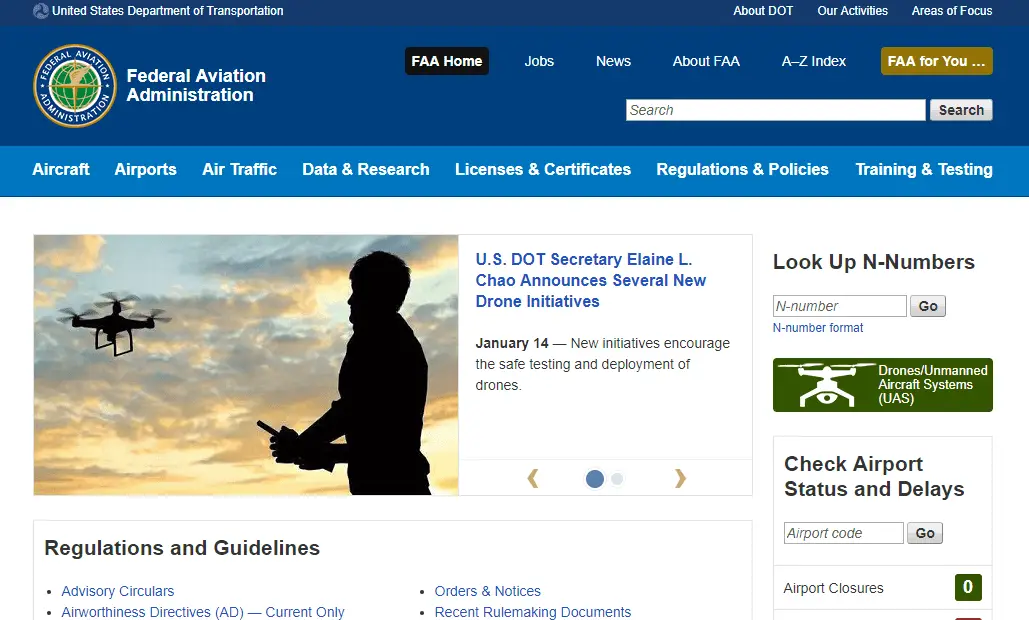 If you want to become a crew member on an airline, you will need to obtain pilot training and meet Airline Transport Pilot (ATP) requirements. Both airline and commercial pilots must learn to operate planes effectively before transporting passengers or supplies. Safety is of the essence.
Commercial pilots are typically required to begin their airline pilot training with a high school diploma, and a license from the Federal Aviation Administration (FAA). On the other hand, airline pilots are usually required to hold a bachelor's degree along with the FAA-issued ATP certificate.
ATP Certification Requirements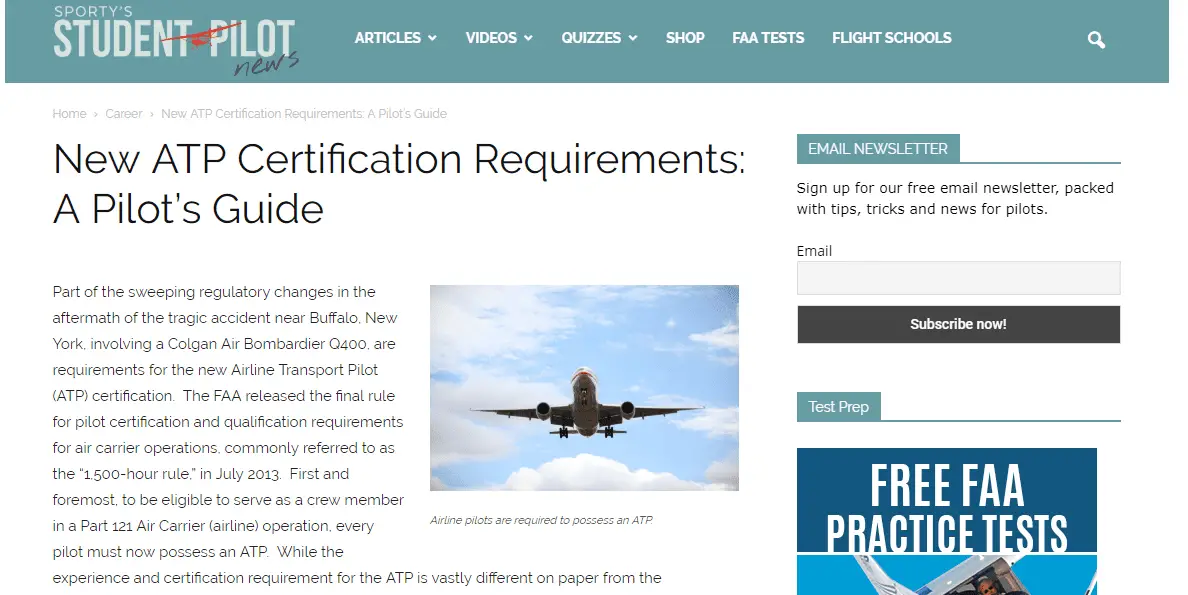 Where pilots were previously required to complete 250 hours of practice with the commercial certificate, new rules have bumped that number to 1,500 hours; the difference may not be as steep as it sounds.
As of July 2013, these newer requirements stated that all airline pilots must meet ATP certification, which is responsible for the increased practice hours without dramatically changing the practice. However, many airlines already required between 1,000 to 1,500 total hours of experience.
Other changes to the requirements in 2013 also allow pilots to serve as a first officer on an airline before completing the full amount of practice hours under an unrestricted ATP. This was accomplished by creating the Restricted ATP (R-ATP), which you earn after completing your 1,500 practice hours.
What Can An Airline Transport Pilot (ATP) Do?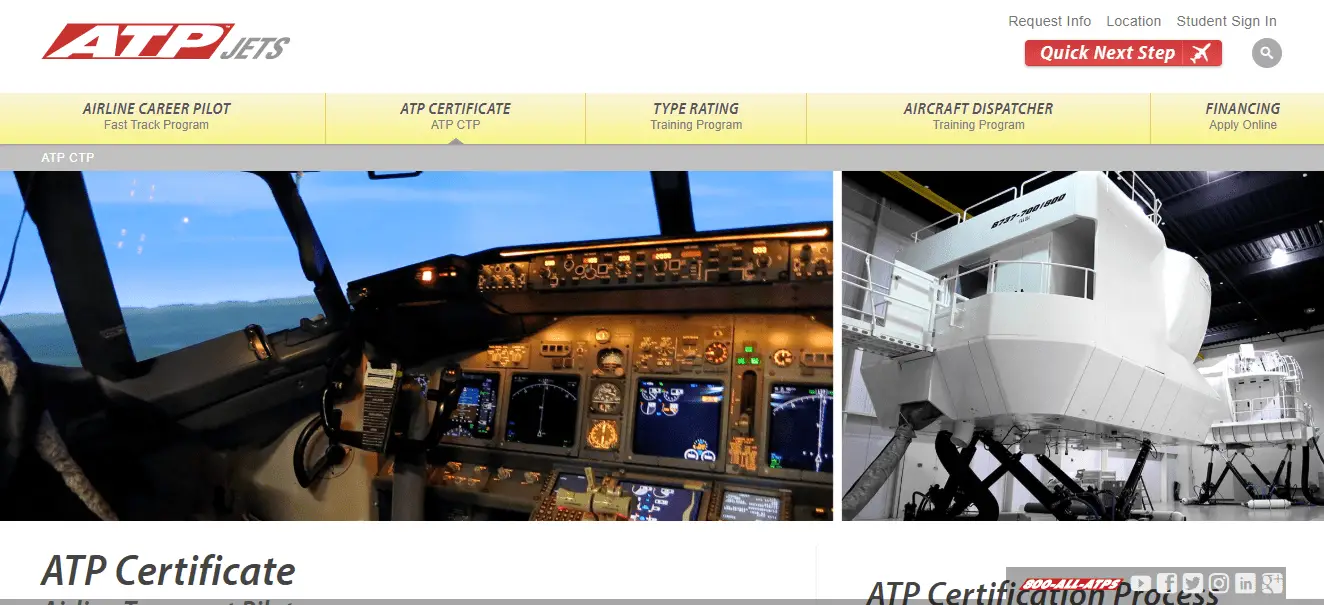 Most airlines will require two pilots per aircraft, where the more experienced pilot is typically dubbed the captain. This is one of the first steps to ensure the safety of everyone aboard the craft, among requirements to earn ATP certification.
A person with their ATIP certificate can receive the same privileges as those with the previous commercial pilot certification. They can also instruct other pilots, as long as the aircraft is of the same class, category, and type.
However, they cannot fly for more than eight hours within a 24-hour period or exclude 36 hours of fly time in a week-long period.
Restricted ATPs, on the other hand, have not yet met all the ATP certification requirements to become unrestricted. Thus, they can't command pilot operations or serve as second in command on a flight.
How To Get Into Pilot School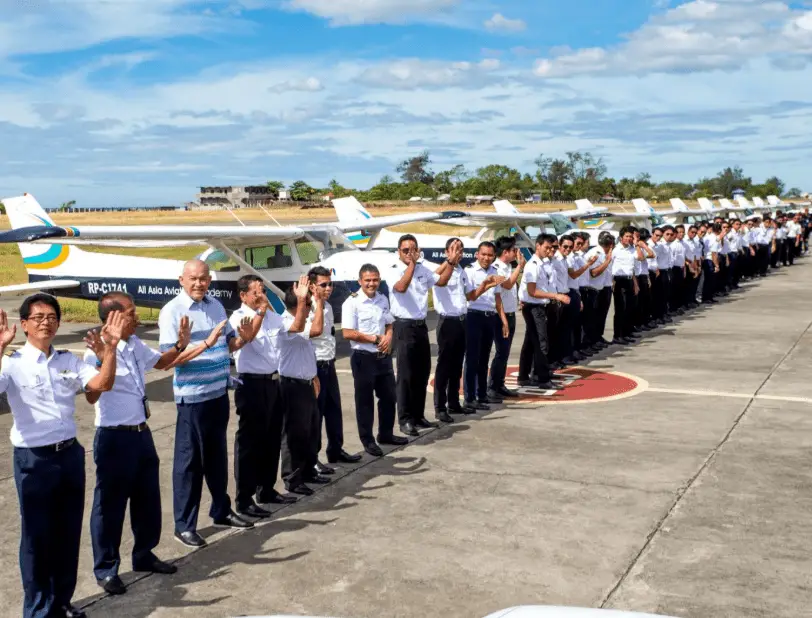 Becoming a professional pilot easy with training from the right school for you. Begin your journey to a lucrative career as a pilot by obtaining flight training first. Research the pilot schools near you and compare the programs available, considering your aviation goals like what state pays pilots nice wages, how much training will cost, and which schools align with your personality.
You may also be able to take an introductory training flight lesson that will allow you to see what instruction and training are like at the school before you sign up. This helps students make sure they enjoy the school, quality of education, and even what it's like to be behind the controls and work with an aircraft on a daily basis.
To complete pilot school, you will need the following:
FAA Medical Certificate – If you want to fly professionally, you need to meet a higher medical standard than recreational pilots. You can apply for your first-class medical certificate at your local aeromedical examiner's office.
Flight lessons – Start flight training with lessons in aeronautical knowledge and get hands-on experience in flying. You'll need 1,500 hours of flight time.
Pass a computer exam – During your lessons, you'll need to pass a computer-based knowledge test from the FAA. Your flight instructor will endorse you to become eligible to take the test when the time is right.
Pass oral and flight exams – Finally, before you can become FAA certified to fly for an airline, you need to pass a practical flight portion and oral exam with a Designated Pilot Examiner, plus your ATP Certification Training Program (CTP).
TSA Requirements To Apply For Flight Training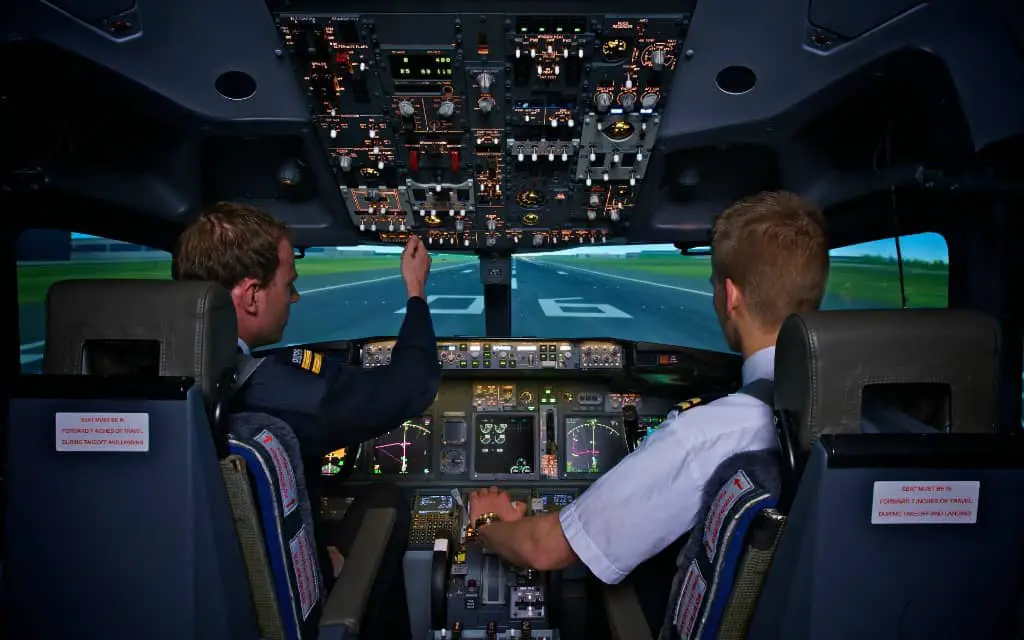 On average, it takes around three months to become a private pilot or four months to fly commercially. The FAA has created an outline of pilot eligibility requirements on what you need to become a pilot, including:
The ability to read, write, and speak English
At least 18 to fly commercially or 21 to become an ATP pilot
United States citizenship, with proof via a valid passport or other means deemed fit by the FAA
What Is The ATP CTP?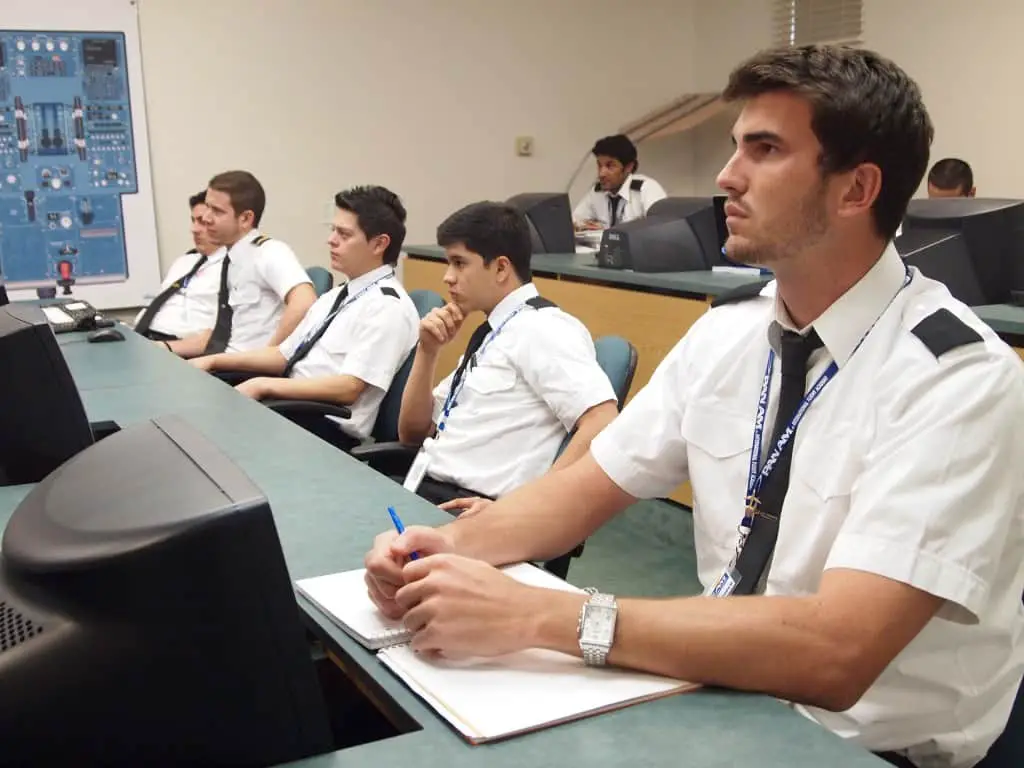 Before pilots can take the ATP written exam, an airline transport certification training program must be completed. This CTP course trains you to fly for an airline in a flight simulator and many regional airlines may have a course like this in their training programs as well.
ATP CTP is for those who want to apply for an ATP certificate with a multiengine airplane category class. Applicants learn how to safely operate aircrafts that require ATP certification. With your ATP certificate, you can serve as a co-pilot until you've met your required 1,500 hours.
ATP requirements often require you to take this course if you want to work at a regional level, and courses like this are available at various universities or flight schools across the nation. Many civilian pilots find an approved associate or bachelor's degree program with a flight school and go on to instruct others in flight or fly commercially to earn their flying hours to work for an airline.
Programs typically take between 18 months and two years to complete, depending on the amount of time you're able to study. Many schools will also hire graduates later to train the next generation of flight students, so look for a school that is regularly looking to hire new instructors if you want to follow this path. It may take a little longer, but this option allows you to get your foot in the industry and begin earning your flying hours.
If you do choose to become an instructor, you will need certification as a flight instructor. This may come with other requirements, such as completing long cross-country flights and gaining experience with multi-engine crafts. Typical options include a CFII, MEI, or CFI certificate.
Requirements To Earn Your ATP Certificate
To obtain your ATP certificate, you will need to be at least 21-years-of-age. Other qualifications, unless you earn your R-ATP, include:
Completed pilot school and ATP training program
Passing the ATP knowledge and practical exams
A total of 1,500 hours of flight time
500 hours of cross-country flight time
100 hours of night time flight
75 total hours of instrument time, where 25 of which can be completed in a simulator
In order to become the captain of a flight, you will also need to accumulate an additional 1,000 hours or flight time working as a copilot.
Becoming A Pilot Takes Time
With all the hours of flight time and training required before you can work for a large commercial airline, and even more time spent working for the airline before you can captain your own flight, it takes time to become a pilot; the time is well worth the effort.
The newer requirements in the field are expected to bring more business to flight schools. The United States, as an area where people already travel from around the world to learn how to fly, may benefit from the added income that comes with extra training requirements.
Plus, with this much flying experience under your belt, you'll be able to provide clean flights where passengers are safer than ever. The newer ATP requirements may take a little more time, but the nation is safer because of them.