*This post may contain affiliate links. As an Amazon Associate we earn from qualifying purchases.
Learning to fly can be exciting and exhilarating. It can also be costly, tedious and difficult. However, to gain your pilot license, you will need to have your training certified. You will be required a certain level of knowledge and understanding. The right flight school will give you all of these things, and more.
6 Best Flight Schools In The Country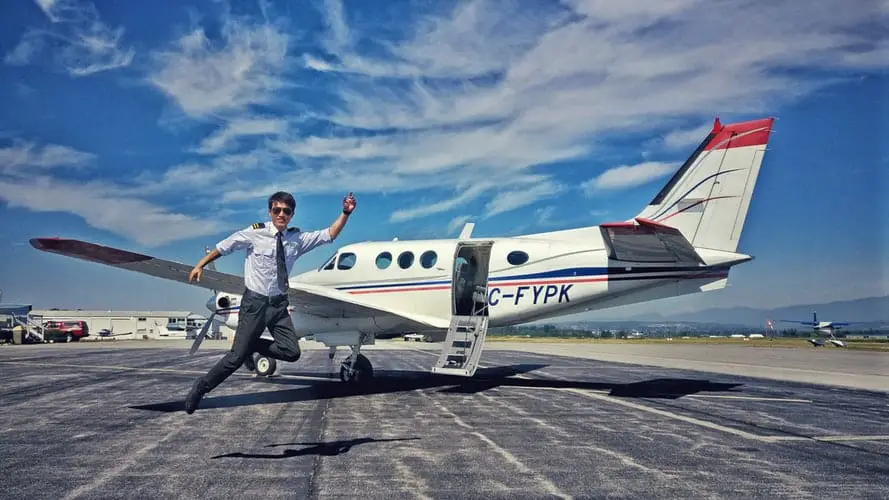 When you want to learn how to fly you have several options. You can do online training and basically teach yourself, attend ground training schools to get ground certified, and then follow it all up with actual flight training. Or you can attend flight schools and get everything under one roof.
How do you pick the right flight school though? The best of the best isn't always easy to determine. Luckily for you, we have done the legwork for you and brought you the best schools of flight in the country.
This article will showcase those schools that have a great history, a high success rate and offer the most training, assistance and procedures before, during and even after graduation.
COMPARISON TABLE
| SCHOOL | IMAGE | RATING | DETAILS |
| --- | --- | --- | --- |
| San Jose State University | | | |
| Purdue University | | | |
| Spartan College of Aeronautics and Technology | | | |
| Embry Riddle | | | |
| L3 Airline Academy | | | |
| Hallmark University | | | |
How We Come Up With Our Ratings
Our rating system is pretty simple. We give each school a rating between 1 and 5 stars (partial points are awarded). How we come up with those star ratings isn't so simple.
Before we begin, we need to evaluate which schools we will look at. We narrow our list by getting rid of any school that is less than two years old. This is not to say they aren't great schools, which may do wonders for you; however, they don't have the history yet to qualify for some of our other rating guidelines.
We also get rid of any schools that do not have open enrollment or are "too picky" in who they allow in. This doesn't include colleges or universities, though, as they are open to anyone, as long as you pass their standards tests.
Once we have our final list of schools, we evaluate them all on various topics. We look at the history of the school and give fewer points if the school has a low failure rate. Not everyone is perfect, nor is everyone meant to fly. If a school graduates everyone that pays the tuition, that doesn't mean it is a good or safe school.
We also look at the cost, how high or low it is as well as the value of the final fee. We also give extra points to those flight schools that offer tuition assistance to its students.
We look at the curriculum as well. We need to ensure that the highest rated schools give the student everything they need to be able to fly a plane upon graduation.
For example, if the school only offers ground training, they will get fewer points than a school that sees yours through ground training, flight training, and pilot certification.
Once we have evaluated all the schools and each category has a rating, we combine the ratings for the overall score. The best of the best rate a 5 out of 5 stars, which is near impossible (though it does happen). This list will show you the top schools that rat above 4 stars and as close to 5 stars as they come.
6 Best Flight Schools
The wait is over. Here are the best flight schools you can attend to learn how to fly, earn your pilot's license and have the ability to move on to a career flying planes.
San Jose State University

 San Jose State University offers an aeronautical course that can get you ready to fly quickly and easily. The university is known for their high standards and extensive history in flight training. They offer two different degree programs for your avionics needs. 
The bachelor degree program in avionics will have you working on airplanes, learning about flight avionics and aerodynamics. By the time you have graduated, you will have a bachelor's degree and be well on your way to a career in flight training, flight management or even aviation operations.
The second degree is a bachelor's degree in basic avionics with a certified pilot license by the time you graduate. You will receive the ground, book and flight training as well as be able to earn your flight hours through the local flight school and FAA inspectors.
San Jose began offering flight training in the early 1930s and instituted the bachelor's degree program in 1960. They are among the 13 original flight training schools in the country and are still rated as one of the best.
Purdue University

If you include post-graduate degree courses, Purdue University has over 10 separate degree programs in avionics and aeronautical engineering available. One of the most sought-after flight schools for post-graduation careers, the graduating students of Purdue are among the most highly sought after students in the industry.
If you are looking for your pilot license, look no further, Purdue has you covered. You will earn a degree while earning your pilot license and walk away being a viable and marketable aviation technician.
While attending the school, you will have access to flight simulators as well as ground, book and in-air training. The simulator will also count towards 50 hours of your commercial license, should you wish to pursue that goal.
You will also be eligible to qualify for tuition assistance, including scholarships, grants, GI Bill and others. Financial aid is also available to all students that qualify.
Spartan College Of Aeronautics And Technology

Spartan College allows you to choose from over two dozen different programs nationwide. They are a campus driven school with many locations located across the country. If you are willing to travel to the nearest campus, you will not regret the choice. 
With so many programs to choose from, your dreams of working on, in or with planes are all but certain. You can achieve any goal through their myriad of courses including aerospace, aviation, technology, and management. Whatever your career goals, Spartan College will be there for you.
As one of the aeronautical industry leaders, Spartan has been granting diploma and degree programs since 1928. If you want to be an aviation tech or a licensed pilot, Spartan has the course you are looking for.
If you need tuition assistance, desire a grant or scholarship, those programs exist and are accepted at Spartan.
Embry Riddle

Diversity is the name of the game at Embry Riddle Aeronautical University. The school itself is vast and located worldwide. They offer one of the largest degree and non-degree programs available in the country.
With over 120 school locations around the globe, Embry Riddle is worldwide and looking for you. If you can't make it to campus, you can attend online. All in all, there are over 35 programs available. This is more than double most others on this list.
The instructors are all licensed with real-world experience. Each class is also kept up to date with the latest technology, ideas and are considered to be the most up to date in the field. Each class undergoes an annual evaluation to keep up with changing technologies in the space industry.
Over the last decade, Embry Riddle has ranked near the top in several categories measured by the US News and World report in non-college aeronautical schools. This ranking is based on their leadership, classes, and availability. With more professionals graduated every year than the other top 5 schools combined, it is easy to see why Embry Riddle is a leader in air travel and pilot training.
They offer degree programs online for those that can't attend in person and have on-ground and in-air programs for every aviation degree available.
L3 Airline Academy

If you are only looking to be a licensed pilot and not worried about degrees or diploma programs, L3 Airline Academy might be what you are after. They do have partner schools that will allow you to attend (even simultaneously) to earn a degree in aeronautics if you prefer.
L3, however, is only focused on helping you obtain your pilot license. If you are looking to continue with a commercial pilot license, L3 Airline Academy is a perfect fit. They offer much lower tuition that a university and focus solely on what it takes to get you off the ground and licensed.
Every flight hour is monitored and logged. On the ground training is certified and submitted to the FAA inspectors. Every aspect of the school has the same, single goal: Get your license.
It doesn't matter if you want a private, commercial or international pilot license, L3 has a program track designed for your specific goals. Financial assistance is also available for those that need it.
Hallmark University

Boeing, Lockheed Martin, and other similar companies actively seek out the graduates of Hallmark University. Their excellence in training is second to none when it comes to Airframe and Powerplant licenses.
If you are looking for a school to obtain a non-pilot license and instead work on the ground in the aviation field, Hallmark could be your ticket.
Working in actual hangars inside actual airports on real airplanes is some of the best training you can hope for. This type of training is what Hallmark does. Each degree program gives you hands-on, real-world training for the Powerplant and Airframe courses. Once certified, you will be viable and hire-able by the countries leading aeronautical companies.
The San Antonio, Texas-based school not only offers you all the training, but they also give you every opportunity to be professionally certified. FAA exams and requirements are given right on site and once you pass there is no turning back.
Buyers Guide
When choosing the right school, there are several factors you need to be aware of, as well as consider. Among the top concerns, of course, are budget, availability, and timing.
Aviation school is not for the faint of heart. If you don't have the dedication to put into it, there are easier options available for you. However, if flying is your dream and not just a hobby, you need to be more than serious about it.
Your budget may come in to play. While the schools listed here offer financial assistance, you may not qualify for enough to cover the entire cost. The rest of the tuition will fall on you. It is recommended that you visit the school of your choice, in person, and find out what you qualify for and how much will be dependent on your budget.
Obtaining a private pilot license is a tedious and time-consuming program. You will need to make sure you have the time to devote to the endeavor, so you don't fall behind. If you plan to continue past a private license and seek a commercial license, the hours will almost double.
Be sure you are willing to give everything you have, as the friendly skies are seeking only the best of the best to fly in them.
In Conclusion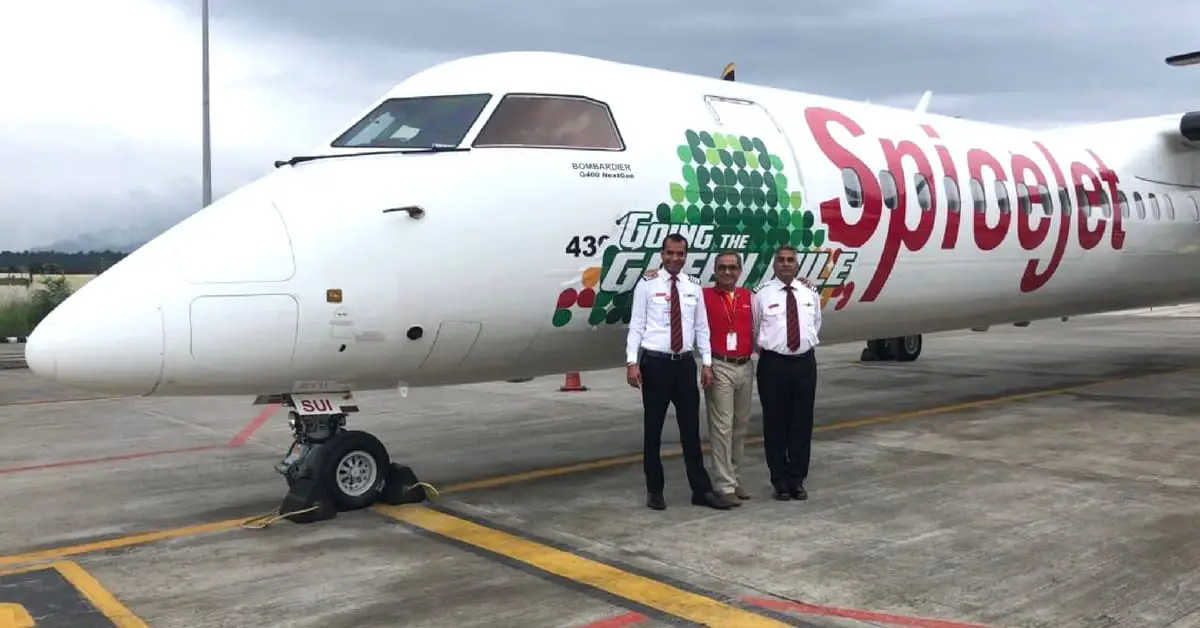 Whether you are after a pilot license or a degree-granting program to work in the aviation field, these schools are the best option for you. You can seek diploma level courses for basic flight training, bachelor degree programs for aviation technicians, or even post-graduate degrees in an aeronautical field.
The sky is the limit, depending on your abilities, desires, and choices. After you decide what it is that you want to accomplish, just use this list to find the best match for your needs and apply today.
There is no better time to get into the cockpit, under the wings or in the engines of these amazing machines. Whatever your dreams are, these schools will help you achieve them.