*This post may contain affiliate links. As an Amazon Associate we earn from qualifying purchases.
Meta: Renewing your passport can be daunting, but it can be faster by starting online. We'll look at how to renew your passport online easily in four steps.
You've gotten your bags packed, you have your tickets, and you're on your way to that lovely beachside hotel in Italy right? That's when you realize that your passport expiration date is much sooner than you realized and a sudden dread washes over you.
If you've noticed that your passport is near its expiration date, then it's time to get on board with its renewal. Most of the time it's recommended that you need to start working towards getting your passport renewed two weeks before your expected trip even if you are beginning the process online.
To be clear early on that there's not a way to fully renew your passport online but there you can start online and get the process started faster.
Start By Filling Out Form DS 82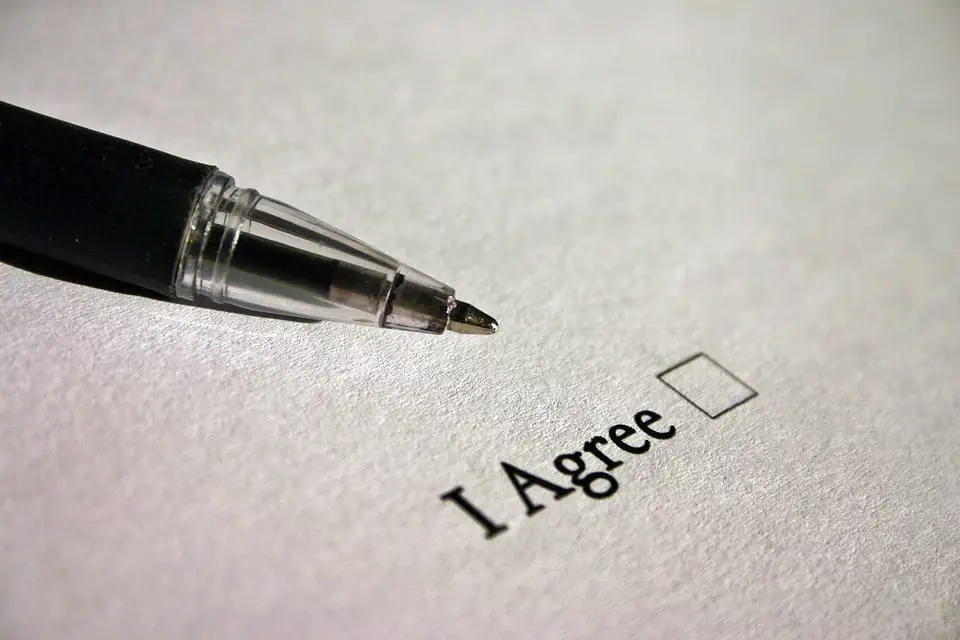 Image Source : pixabay
To get started you'll have to go to the Department of State's website and find Form DS 82. Your current passport needs to be in good condition for you to be able to use this form.
Keep in mind that this form isn't available to people who are trying to get a passport for the first time, and if you've changed your name or last name since you had your old passport issued to you, you'll have to go through the process of getting a new one released.
To fill out form DS 82, you'll need the following:
Most Recent Passport

Emergency Contact information

A Printer

Adobe Acrobat Reader.
The Department of State's website will give you two options when it comes to filling out your form online. You have the opportunity to fill in the required boxes by typing out your information before printing out the form, or you can print out the form and fill it in by hand.
It's important to note that your application will not be accepted if the form is filled out or printed in any other color than black and white. Legibility is critical as well. If you have messy handwriting or write in too small of a print, your application will likely be rejected so type it out and print it that way.
Take A New Passport Photo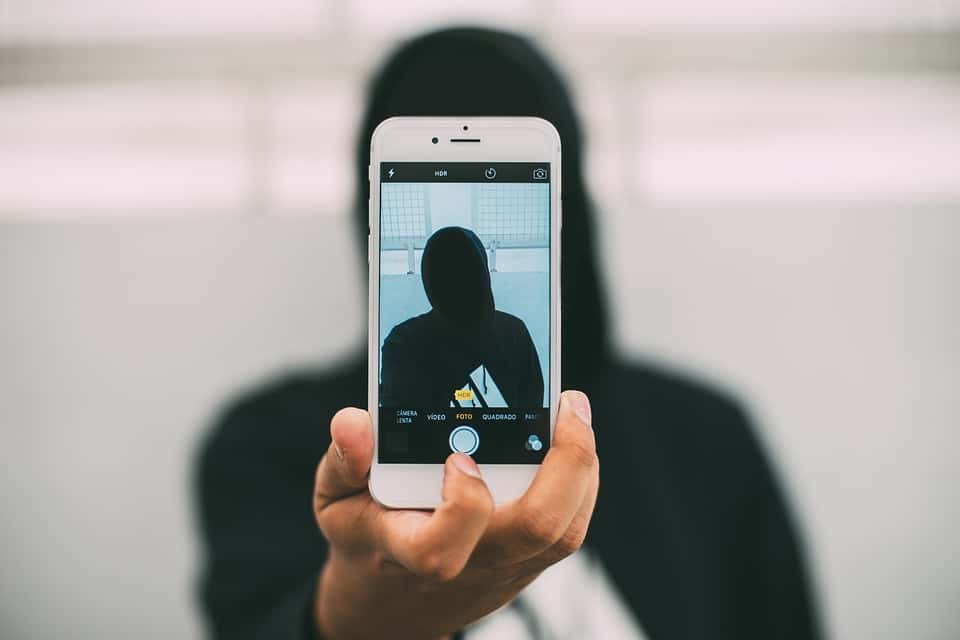 Image Source : pixabay
If you're renewing your passport, you'll likely need to provide an updated photo that was taken within the last six months to go with it before it's mailed off. You can't just take any picture using a photo that doesn't meet up with standards issued by the Department of State is one of the main reasons passport renewals get delayed.
The only way to get a passport photo that will be accepted and used in your newly issued passport is to go to a certified establishment to have it done.
Shipping Centers
Places like FedEx and UPS are great places that offer services for passport photos. FedEx offices especially make it easy by doubling as a printing service too so you can get your picture done fast.
Unfortunately, over the years, local offices for both FedEx and UPS have dwindled in number, and it can be challenging to find one in your area if you happen to live in a smaller town.
Membership Facilities
Costco offers passport photo services at the one-hour photo lab. There are over 474 Costco stores all over the United States and usually provides the best rates as far as costs are concerned.
AAA also offers this service to their members and has been known to either discount or waive the fee associated with obtaining a new passport photo if you book your travel plans through AAA's travel services. These are good deals if you get a lot of other benefits for having an AAA membership. Otherwise, it may not be worth it to receive the discounted rate.
Pharmacies And Retail Store
RiteAid, Walgreens and CVS are the three giant pharmacy chains across the U.S that all provide passport services. They may not be as cheap as membership discounts can offer, but they are numerous enough that you should have no issues finding one close enough to you to get it done.
Walmart is another nationwide chain that also offers passport photo services and would be the most likely candidate for the cheapest rates on these services. They have a one-hour photo center where you'll be able to get your new passport photos in the same day, and since there's a Walmart in virtually every town, it's likely the best choice to use.
Professional Photography Studios
This is going to be the most expensive option available to you, but if you find yourself in a pinch, then this might be the only option. If you do go with this choice, it's best to make sure that the studio in question does professional passport photos.
Professional studios are more likely to be expensive, and as a result, many don't offer passport photos anymore.  It's important to take a moment to research what your options are in your area.
United States Passport Offices
The Passport office would likely be another convenient choice because not only can you get your photo taken correctly, you can also have your information sent off at the same time. Not all passport offices offer this service, however, so it's always a good idea to check with what's close to you to determine if they can help you.
Make Sure Your Picture Is Perfect
As stated before, if there's even the slightest problem with your picture then your passport might get rejected. It's important to follow these steps to ensure that your photo will pass the checklist.
Make Sure Your Photo Is Clear
You'll want to make sure that your face is composed in a neutral expression, facing straight and clear so you'll be easy to identify. Having shadows across the front, smiling, or looking slightly to the side are all actions that will end up with the passport rejected until the proper picture becomes available.
Size and Depth of Field
When your photo is taken, you should be centered and standing straight facing the camera. Anything other than this will get discarded immediately. It's also important to make sure that the right depth of field gets used when you have your picture taken.
Standard procedure calls for a picture that comes just to the tip of your head all the way down to just below your clavicle ( i.e., shoulder line) is. Any distortion to your head size and features will automatically render your pictures useless.
Do Not Obstruct Your Face
You must remove anything that can obstruct your face, and that includes things like glasses, hats, and headscarves. The only exception to this rule is if you wear a scarf for religious purposes, in which case you will be asked to move it enough to where your face is visible.
Don't wear any articles of clothing that may obstruct your face or overall appearance either. Clothing, like your expression, should be neutral with an average neckline. Longer hair should be brushed away from your face or tied back and out of the way.
Ultimately, you want to avoid shadows on your face, and these items are common culprits for causing them during a photo shoot. If there are strange shadows that end up in your photos, they'll be immediately dismissed, and you'll have to start the process all over again.
Colored Photos Only
Your photo must be in color. Backgrounds are typically expected to be white or off-white, with no shadows visible. Since there can be no shadows on your face, your skin tone must be shown precisely with proper exposure.
Children are expected to adhere to the same rules as adults. An adult cannot hold them while in the photo shoot and they must wear a neutral expression that fully shows their face. This can be very challenging to manage, especially if your child is too young to comprehend the importance of this entirely.
In the end, leaving it to the professionals to create your passport photo will ensure that your picture will be accurate from the start.
Mail the Form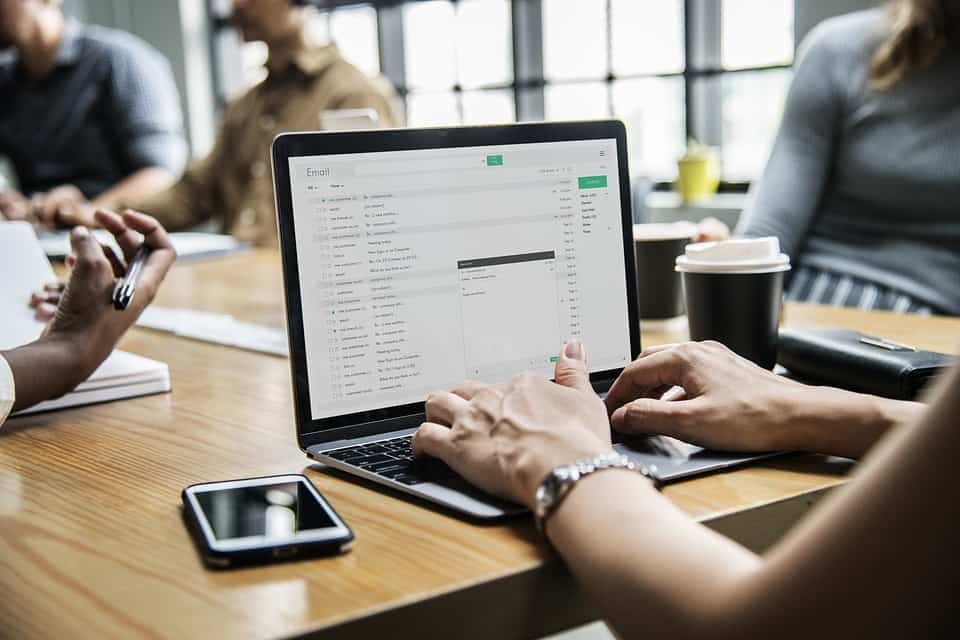 Image Source : pixabay
After you've gotten the proper photo and the form filled out, it's time to send it in. You must attach your new photo to the designated space on the form with four vertical staples. You're required to use a padded envelope that contains your DS 82 form with the appropriate picture, your old, undamaged passport, and a check that covers all the fees for processing.
If you've changed your name recently, you'll need to provide proof of your name change. The best forms either a marriage certificate or a court order. As stated before, you can get your photo done with the form and have it shipped out at a United States Passport Office, so that would be the best way to guarantee the safe arrival of your passport.
If everything is approved, then you should be able to get your old and new passport back within three weeks or so. If you need your passport sooner than that, you can pay fees to have it expedited within two weeks. When you get your new passport, you'll also receive your old passport in a separate envelope for your safekeeping.